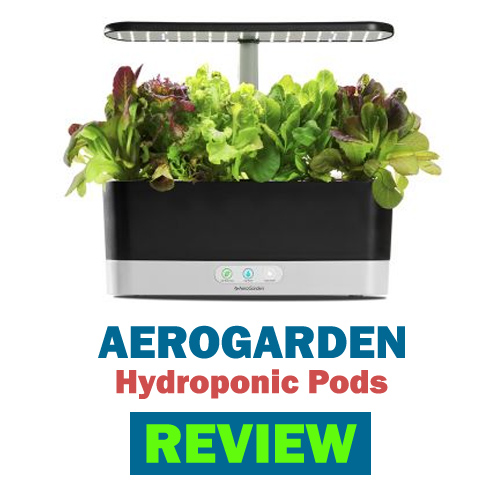 The desire to have fresh herbs all the round – for the whole year – can flourish on your kitchen thumb.
There is no more extra effort required to get the seed, sow them in the soil, and watering them, again and again, following all the sun directions.
Aerogarden made it easier for us to harvest a garden indoors without any hassle. This is a technical way of growing all the herbs you have ever wanted for all the time.
To have a good experience of healthy and fresh vegetables round the clock, I decided to have an aerogarden in my house and grew a mini forest of fresh herbs.
Surprisingly, the results were beyond my expectation.
You may also like: Montdys Shop Reviews
Finally, I can pick my favorite vegetable anytime I want.
Aerogarden harvest is a possible solution to all sorts of garden issues. This kind of gardening offers a diverse variety; you can go with the one which suits you more.
How Does Aerogarden Harvest Work?
In this technological world, aerogarden is another worthy innovation. You may have heard in commercials,"get the world's first kitchen garden appliance at your home and grow your favorite veggies."
This is a hydroponic system – as there is no soil contribution in this system -facilitated with reminders, circulation mechanism, and light availability.
A uniquely designed harvest system utilizes less water – enough for plants – in regular cycles and benefits to yield higher plants in smaller space.
There is a six-pod container of seed with an integrated water pump that circulates the water and helps them grow five times faster than in the soil.
The depth of these pods makes the seed able to reach the water at the bottom of the aerogarden.
The appearance of a built-in 20W fluorescent light bulb minimizes your worries of giving proper sunlight and changing plants' position again.
This bulb works on set timings and provides the required light for nearly 17 hours. Finally, it has an alarm that reminds you to add nutrients in a periodic cycle – with equal gaps.
There is no soil contribution in this system, and this hydroponic system is facilitated with reminders, circulation mechanism, and light availability.
In right words, it gives supernatural lettuce, herbs, and veggies' growth. You can grow six plants at a time, 100% organic and free of chemicals.
Is it possible to shift hydroponic plants to the soil?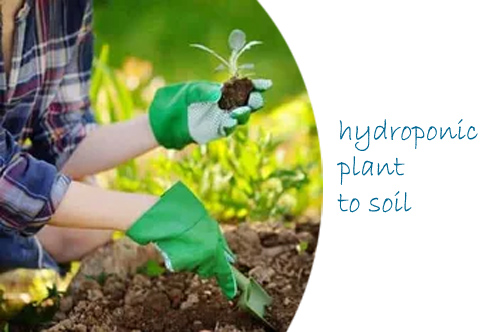 Yes, this is possible to move aerogarden plants to the soil, but with special care.
It is recommended to shift the plants when these are small, and the roots are not firm yet.
Sudden exposure to the harsh sunlight and ill-nutrient soil can damage the plants either wholly or can stop the growth. It is suggested to keep moisturizing the soil until new roots establish, to avoid any damage.
Pro tip: the plants will look dull for two days after transplanting them into the soil, but it should start growing healthy after 3 to 4 days.
My Aerogarden Harvest Experience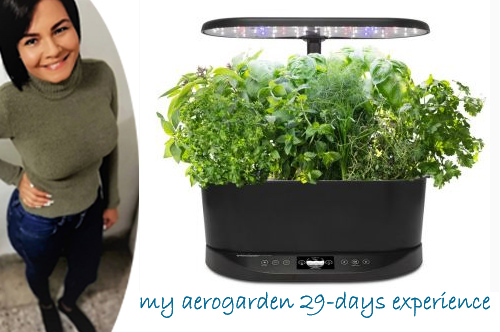 When I setup my aerogarden indoor, I was anxious to see the plants growing magically in a day or two, but no, soon I got to know that it doesn't happen.
It takes a minimum of 3 to 4 months to grow the seeds.
I am more into gardening, and as it was my first experience with a hydroponic system, I was super excited. Working on a self-contained system opened up new adventures.
The nutrient water had the real magic; without adding any spare pesticide or herbicide, I had my own fresh and pure herbs in front of my eyes.
I finally said goodbye to soil and bugs and started to enjoy my new planting technique.
At first, I opted for basil and dill, and later on, the successful experience continued to grow some plump reddish tomatoes.
You can have various seeds kits, including basil, dills thyme, curly parsley, and pesto seed kits. Using this, you can add the essence of fresh flowers and tasty vegetables to your magical garden.
Benefits of using Aerogarden harvest over Traditional Gardening
Even if there is no green thumb or a big yard, this technique fulfills growing delicious veggies.
Everyone can't reserve a special space in their small houses or flats that lack enough sunspot or fertilized soil. Here the aerogarden serves the best purpose. It is easy to use and enjoyable as you eat the herbs you grow yourself.
Cons
Everything comes with pros and cons side-by-side. Here are some cons which I noticed.
The free pod kit, which comes along with the unit, restricts you to grow limited flavors. If you want to grow your favorite item, you need to buy a separate pod kit.
On the second note, the water reservoir is so small that it made it difficult for me to add water to it.
Bottom-line
Aerogarden Harvest is a fun indoor activity for the garden lover. The initial cost of the unit is not cheap, but it is worth to pay.