Voxpy mold remover is an amazing new product that helps get rid of unsightly and unhealthy mold from your kitchen or bathroom. Got a mold problem? Voxpy Mold remover can take care of it.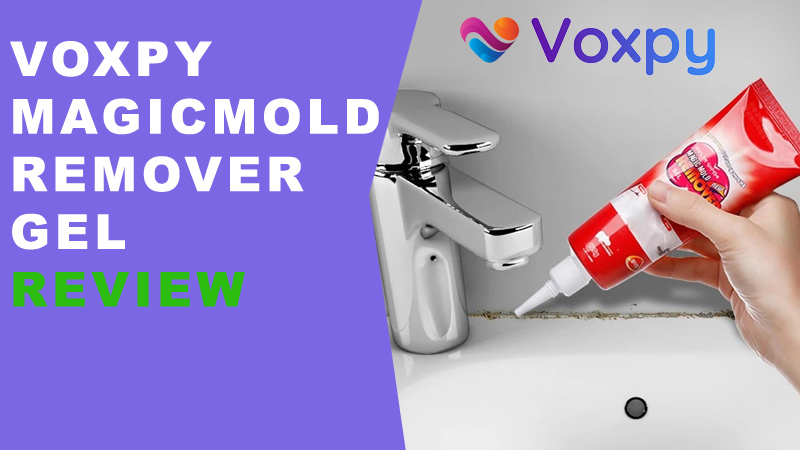 Many people do not pay much attention to mold problems. They probably think oh it's just harmless mold; it will go away on its own, right?
Wrong!
It is utterly important to keep your kitchen and your bathroom mold-free.
Having mold in the kitchen is a health risk as you and your family are exposed to the bacteria directly.
Overtime mold can accumulate in difficult places like a windowsill, tubs, tile grouts, and sealed joints.
With this gel, you can get rid of nasty brown mold stains in no time.
In our Voxpy mold remover review, we will discuss if this product works as advertised or not?
What is Voxpy Mold Remover?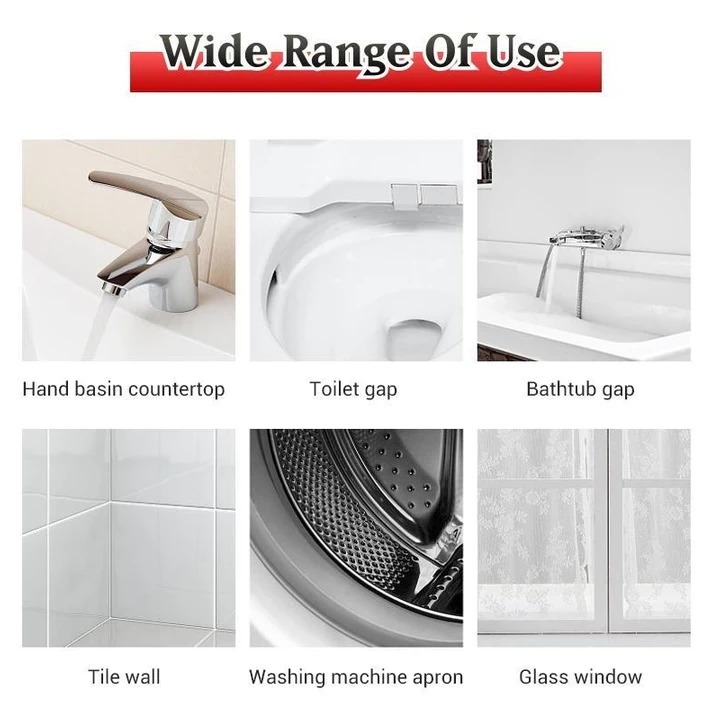 I know that mold may not seem to be like a big problem, but there are many health risks related to it.
Mold is unhealthy and can bring up plenty of health issues like allergy, cough, asthma, etc. Exposure to harsh bacteria can be dangerous for your family's health.
This magic mold remover is one such product that can help you if you are struggling with mold problems.
It's not easy to get rid of those nasty stains, but this magic mold remover by Voxpy works like a charm.
Basically, the gel-like substance penetrates deep in the mold-affected area and target the mold build-up. It stops the mold from regrowth too.
The best thing about this mold remover gel is that you can easily apply it on hard-to-reach areas like a windowsill, seal joints, tile grouts, sink, and windows.
You don't have to scrub it or anything. Just apply the gel and wipe it off.
Yes, it's that easy.
Is Voxpy Legit or Scam?
From the looks of it, Voxpy magic mold remover looks like a promising product. But there are too many loopholes to consider before buying this product.
First of all, the whole website has only one listed product. There is no chemical formulation of the product available, which can tell us how this mold remover works.
Also, the about us page of Voxpy.com is a total disaster as it is not even relevant to their product.
There are too many grammatical errors, as well as the fact that it looks like a copy-paste job.
And on top of that, we couldn't find any helpline or customer care number to get hold of them. This alone sounds fishy and seems like a major red flag.
The shipping time is usually 2-5 weeks. To be eligible for free shipping, you have to order $175 worth mold remover.
Moreover, there is no social media presence on this website. The address they provided is incomplete and looks fake.
All of these things point toward one possible answer:voxpy magic mold remover is not legit.
Features
Safe and nontoxic
Free of formaldehyde
Buy 2 get 1 free
They are offering 52% off
You can return the product within 30 days
Refunds are applicable
No fumes

PROS:
No need to scrub, just apply and wipe
Rapidly cleans the mold stains
Helps kill the fungus and bacteria
Prevent bacterial regrowth
Effectively Get rid of mold in hard to reach the area

CONS:
Shady discount offer
Expensive compared to another mold remover
Nothing unique about the product
No phone number provided
The address is missing
No social media presence
No customer reviews on the website
Extra-long shipping time
Customer Reviews
Our mantra is ''when in doubt, rely on customer reviews''. So that's exactly what we did with Voxpy magic mold remover gel.
When we searched for Voxpy magic mold remover reviews, we couldn't find any reviews from genuine customers.
In online shopping, customer reviews are credible resources you can rely on.
In our thumb book of online shopping, customer reactions are on the top of the list.
No Voxpy magic mold remover reviews mean that this product is not used by many people.
It is always a bad sign to have no review, so the best thing to do is stay away from such sites.
Wrap up
There is nothing more unsightly than mold stains on that wall you just painted. It can badly damage the overall look and vibe of your house.
So when a product like Voxpy magical mold remover pops up in the market, people get tempted to buy it quickly.
The question here is, is Voxpy magic mold remover worth buying, or is it just another fake product with lots of claims and no results?
Well, according to our research, you should not invest in this product. There are no authentic reviews, and the provided information doesn't look genuine.
It's no different than an ordinary mold remover, but it surely is more expensive even after all the 50% discount offers.
If any of you have shopped from this website or used Voxpy mold remover, kindly share your experience in the comments with us and help us make the online shopping safer and secure.
Voxpy Offical Website: https://voxpy.com/product/magic-mold-remover-gel/
Read more reviews at, https://panjproducts.com