Sherry Jeans (sherryjeans.com) is a website that sells women's clothing and accessories at affordable prices. It is a new website which is operating from China and Japan. There are many other websites available for shopping women's apparel but what special in this, let's check out sherry jeans website review in detail.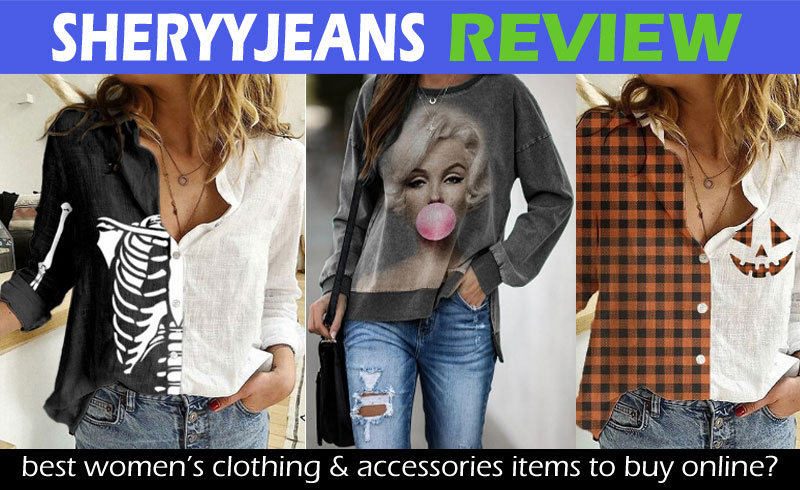 About Sherry Jeans Website
Sherry jeans is another brand that is being promoted from China. It has a very good collection of women's clothing especially includes jeans, tops, lounge pants selling at very best prices.
Do they have good offers? Yes. Summer Sale is going on which includes 30% off as you already seen the ads on Facebook. There are other offers available which include 8% off when you buy 3 items, same you get 10% off when you buy 4 items, same way when you buy 6 items you will get 20% off.
What is the quality of their clothing items? It can be seen as a good quality because they have clearly mentioned the material details and features of each item with available sizes. The specifications of each item help us decide whether to buy it or not.
You may also like: Rnyna Clothing Reviews | Soinyou Clothing Reviews | Misslar Clothing Reviews | Shegaga Dresses Reviews | Sopula Clothing Reviews | Suzushii Clothing Reviews | Mingest.com reviews
Is Sherry Jeans a Legit Website?
Now the important question to answer is, Sherryjeans.com is a legitimate company or not. Let me answer this question in points.
It is a brand new Website. Mostly, if the website has some age and has a lot of positive reviews available by customers we can say it a legit website. As in sherry jeans, it is just a 5 months old website.
They are based in China. Almost the site operating from China are doing scams. This website is also operating from there so we have a doubt this might be a scam website.
The website does not have good quality. Big brand websites have good quality with user-friendly design, but here, in this case, the website does not look professional.
Paypal only is the payment option when buying. Usually, the big websites give all the payment options when we shop on them. The websites which are doing scam provide only the Paypal option for payment.
Customers Reviews About Sherry Jeans
Sherry Jeans website is promoting its items through Facebook Ads. I saw their Ads on Facebook which looks very professional. People like the ads and mostly they buy the product through these ads.
I read all the views of women through their Facebook page. Let me show you some comments so you will have a complete idea of their product.

Tammy Foster writes on Sherry Jeans Facebook page:
Do Not order from them. They are not sending the right product. In the end, they do not reply and blame you.

Linda Summers Dock also writes on Their Facebook page:
She does not recommend this website. She says they do not have a proper return policy and no refund at all.

Deb Foster put up her views on Sherry Jeans Facebook page:
She clearly stated them as a fraudulent company. She informs us that they have other identical brands with the same products, so stay away from them.
In the same way, there are a lot of people complaining about them.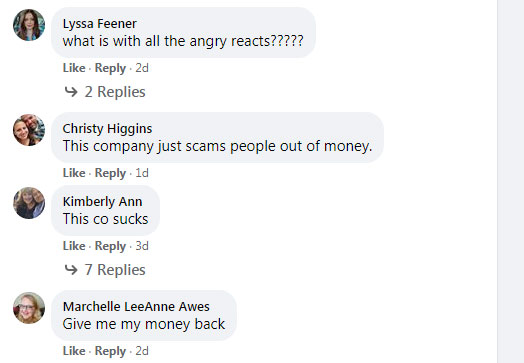 Christy Higgins says, This company just scams people out of money.
Kimberly Ann says, This so sucks.
Marchelle Leeanne says, Give me my money back.
So, these are the few victims I highlighted in my review.
Should I Buy Sunflower Boots / Slipper From Sherry Jeans Website?

Trends may change from time to time. Nowadays due to the competitive market place every company tries to make themselves different from others so that they are offering numerous products in a different style.
Sherry jeans offering new trend base shoes (sunflower boots) at different styles and prices.
When I saw this website and product of it i have delighted to buy their products. But when I saw customer reviews on Facebook, I had shocked and change my mind.

The Cheyanne Danielle Avery is sharing her review. You can see it above.
As per the above sreenshot, the customers are facing Quality, Size and Color issues.
Chasiti Lehnert- Mattox is telling that the Company refuses to send her correct items until their stuff is returned. She is not sure that the company send her correct item back because of too much shipping cost.
Where is Sherry Jeans Located?
Sherry jeans is a scam website because their address is not valid. When I search the location on Google it shows another company's address named by Youshang (HK) Co Limited.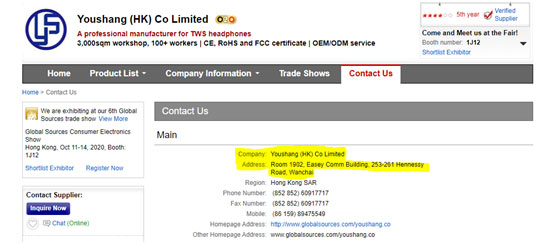 My Conclusion
After doing my complete research I conclude that Sherry jeans is a fake website. They are scamming people through Facebook ads. They do not have a return policy. They do not reply to emails or no proper contact info. All real buyers are complaining about their orders and their comments are available on the sherry jeans facebook page.
I do not recommend you to order anything from sherryjeans.com!
I reviewed many other clothing websites like floweryme, You can read its review also.
Where Should I Buy Clothing Items?
I recommend buying clothing items from Amazon.com. Amazon has a very good return policy. They have a good quality product. There is no chance of scam at the Amazon website. You can purchase safely and securely. I put up a few sample items of clothing below you can try some.
If you have any experience with the sherry jeans website please share it with us and help others.